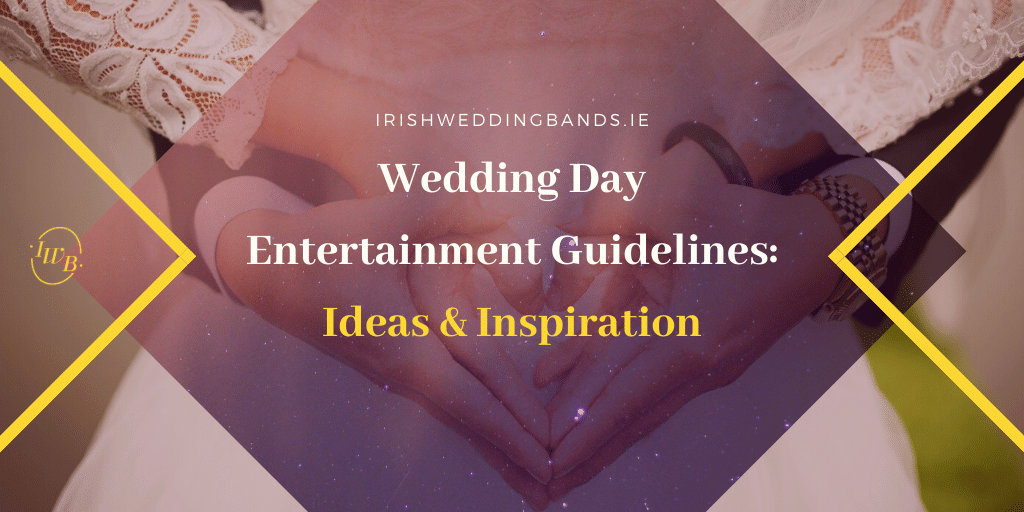 Visualize it:
One of the most important days of your life, the moment you put your love from pen to paper in vows of eternal love. All around you two, your loved ones witnessing this special ritual of commitment, joy and loyalty. What do you envision for your wedding day?
Let us know your hopes and dreams for this day so we can help you make it true.
There is no limits on this, here at Irish Wedding Bands we believe the music you choose for your big day should fit like a glove into the day planned with so much thought and care.
Said that, many brides / grooms don't have a pre-conceived idea of their wedding day so we've compiled a check list of what a traditional wedding looks like to guide you through your planning while giving you some inspiration of entertainment and music that works for each stage.
Ceremony
The Ceremony stage of your wedding is the most meaningful moment, this stage should be to celebrate your love and your history as a couple. So any chosen songs & music should portrait you as couple, and bring back memories of how you felt in love and grew together. Usually there is no need for a big band, a Duo or Trio should be the perfect fit for a Ceremony, however if a big band is what you wish for by all means go for it! Remember this is your day!
Havana Club Trio (Walkabout option available)
Wedding Drinks Reception:
The Drinks Reception is the time to greet your guests to the party, usually the music & entertainment chosen are meant to act as background while  your guests start to mingle. Mingling at this stage is important because it sets the mood for the rest of evening, however there are many ways to be unique with your choice of entertainment without overpowering the room.
Startroopers Wedding
Surprise the groom and guests with one of our troopers, they will come around to entertain your guests and take some awesome selfies. Whether you want Vader to walk you down the aisle or our Troopers to escort your guests from the ceremony to the drinks, our performers are happy to oblige.
Check them out at a recent wedding on Facebook!
Wedding Bands:
After dinner the dancing and partying starts, this is why it is customary to book a Party Band and/or DJ act for this stage of your wedding day. The band can make or break the party so it is important to do your research and make sure you book professional musicians with a track record in the wedding industry. Regarding the DJ acts there a few alternative options we will address after this, so keep on reading.
Unique entertainment & Unusual Acts:
Silent Disco
No noise curfew will get in the way of your wedding party with Silent disco, plus you get to choose two playlist to play at the same time to please everyone's music taste.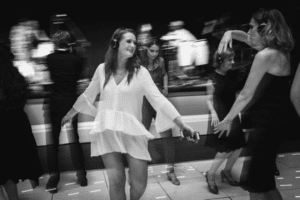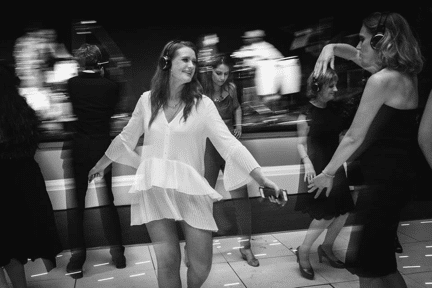 Daft Punk Tribute Act
Ireland's most thrilling tribute act assembled by real professional Djs. These guys spend most of their time perfecting their mix using well known tunes and putting their spin into it. There aren't muppets in helmets, if you book this act you get a couple of the best DJ's in Ireland.