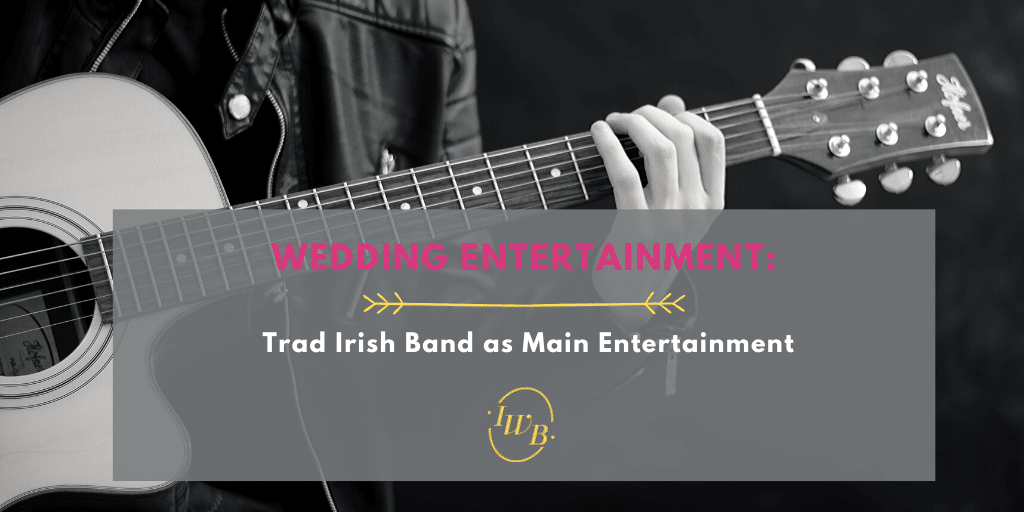 3 Great Trad Bands ideas for Weddings
The quest to find the perfect band for your wedding can be a little bit scary, the options nowadays are endless & it is really difficult to choose a unique wedding entertainment as it seems like all has been done before. There are a few music options that can make your wedding stand out from the rest, the one we are talking about today is booking a Traditional Irish band as main entertainment.
Right of the bat this option is usually chosen for Wedding with international guest to showcase Irish Culture to your guests however a Trad band can work for any type of wedding or guests.
First of all, a Trad Band can be used for any stage of your wedding like Ceremony, Drinks Reception, During the meal or at last, our focus today, after the meal as main entertainment.
Traditional Irish music is so vast and rich that it can fit perfectly to any type of wedding, so don't be scared to book it as main entertainment.
Check out these 3 Great Trad Bands ideas for Weddings from our roster 
Celtic Factor
The Celtic Factor Band are a Trad Irish Band that can adjust to the size of your wedding, from a Duo to a Five Piece band. They will play anything from ballads, traditional music to uptempo songs you can have a dance to. A fun musical experience is promised, that you will fondly look back at.
Molly Maguires
A veritable trad band for wedding receptions, the Molly Maguires have toured extensively throughout Europe, North Africa, Middle East and where requested to open the Saint Patrick's Parade in Boston while in the States touring.
Midnight Revellers
The Midnight Revellers make an incredible trad band but not only, these musicians play anything from trad to modern songs so you don't have to compromise. You are guaranteed reels and jigs, as well as classic Irish folk songs, and some modern hits with a twist!
For more info on these bands (and many more!) just call 012013660 or email info@irishweddingbands.ie, out lovely team of experts is delighted to help!