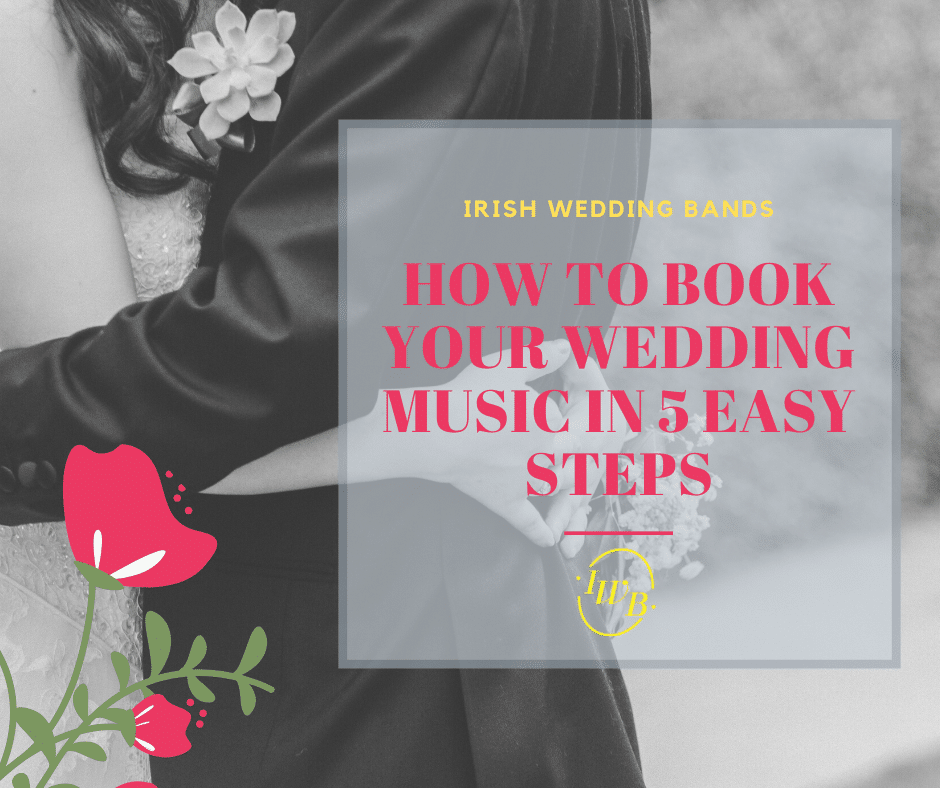 For all the brides and grooms out there planning your wedding through these difficult times we would like to bring you a bit of positivity, by doing what we do best: useful & friendly advice on how to book your wedding entertainment.
The World will come back from this stronger and even more eager to celebrate life's important moments. Don't slack of on the planning arrangements, when this is all over you will appreciate having your biggest day just the way you dreamt it.
So for now let's stay home planning for better days and letting our brave heroes in the front line fight this invisible enemy for us. Please keep safe!
For info on any of the below just contact one of our lovely experts on 012013660 or email [email protected].
Here are our top 5 tips on how to best book your wedding entertainment:
1. Research, Research, Research!
The first thing when choosing a wedding band /acts is doing the research of bands that might rock your boat. The act you choose should not only be a genre you and your guests could enjoy but also be suitable for each stage of your wedding. Keeping within a budget is also not bad!
2. Timing
Once you have a list of bands / acts that would suit your taste and theme, is time to get in touch with the agency or booker to make sure your date is still available on the artist's calendar. Some brides & grooms get in touch one year before the big day, as the most popular bands have very busy schedules.
You will be able to get a quote if the bands is available to see if it also matches your budget.
3. Stage of the Wedding
A few recommendations from our experts when booking for different stages of your big day:
1. Ceremony - choose an intimate small act (maybe a 2 or 3 piece) that truly reflects who you are as a couple.
2. Drinks Reception - to best help your guests mingle at the beginning of the party some background music is perfect!
3. Main Band - this can make or break the party mood so choose a band with high energy and a versatile playlist.
4. After band entertainment - the traditional choice is a DJ, however there are many more option within this realm (Sax & DJ; Silent Disco; Drummer & DJ...and much more)
4. Viewing Date & Social Media
Before confirming the booking make sure you at least check out the performers social media, nowadays this is one of most important platforms to see how busy the band has been.
If you can it will also help to attend a showcase of the band so you can feel their energy on stage.
5. Contract | Booking Form
A lot goes into choosing and securing vendors for your Wedding day, its never enough to be safe and ask for written agreements as well as proof of payment of deposit. The deposit not only protects the artist but also gives you extra security that the act will show up. Although we are biased, we always advise on using a booking agency.
With a booking agency you have at your reach a team of experts in the industry to guide you through this process stress free and make sure your are booking professional performers.