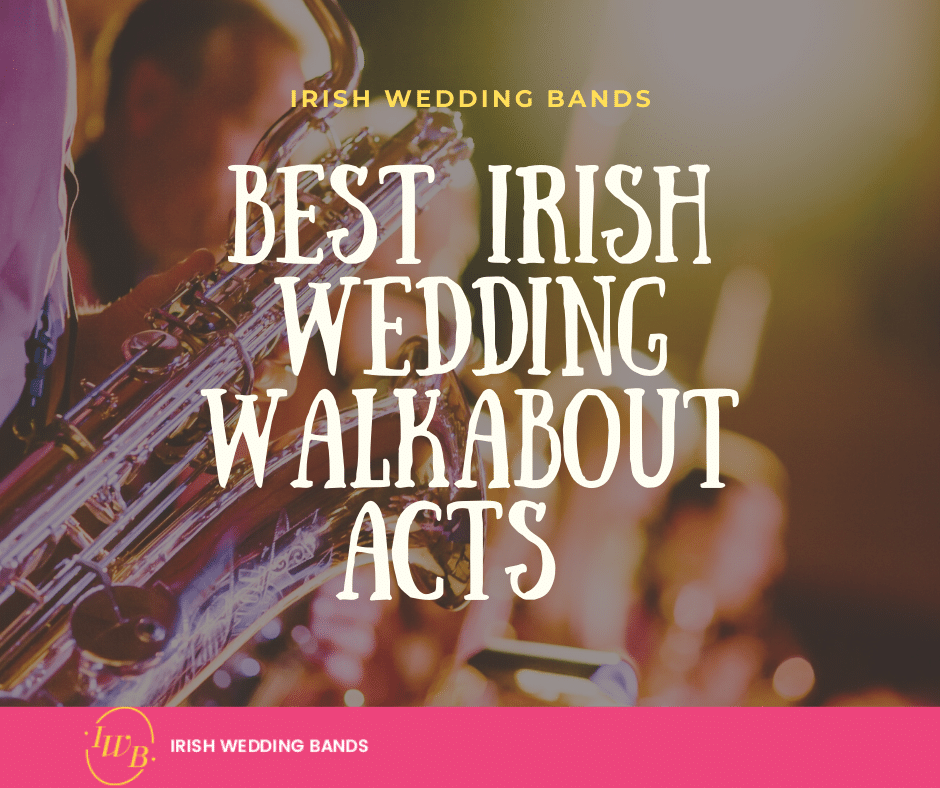 If you're looking to add an unique music twist to you wedding entertainment, a walkabout act is the way to go.
Regardless of what kind or genre of act you and your partner choose, walkabout music acts are always a crowd pleaser, for every aged wedding guest. They bring a sense if excitement and interaction to the room that even the best stationary band simply cannot match. We have a variety of entertainment to suit any budget.
We've picked out the 4 best musical walkabout acts for you to have a brows through below.
As always, if you have any questions, queries, or just need some friendly advice, don't hesitate to get in touch. Our lovely team will be delighted to guide you through the booking process, just call us on 012013660.
1) DJ and Sax
A well tried and tested duo, that never fails to get a crowd up and dancing. It really adds an extra layer to a DJ set when you have a funky saxophone player working the crowd as well. This is a simple addition to your wedding entertainment plan that can make a huge difference whilst not breaking the bank.
2) The Havana Club Trio
The Havana Club Trio are one of Ireland's most sought after Cuban/Latin walkabout acts.
The music performed by this incredible band is steeped in a Latino mix of all your favorite classic hits and Latin salsa music. These musicians are true masters of their art and will brig energy and flair to any wedding.
3) The Suitable Saxes
A saxophone quartet with a very impressive and eclectic repertoire. The Suitable Saxes are Irelands most versatile musical ensemble, and it's easy to see why.
Their unique repertoire sets them apart from their competition and are sure to leave your wedding guests in awe of their impressive sound.
4) The Singing Waiters
Wedding entertainment, with a surprise twist! There's a reason our singing waiters are in such high demand. They are true experts when it comes to interacting with your wedding guests, and making a real spectacle. We don't want to give too much away here, so check out the videos below to get a feel for the act.