THE MIGHTY GUIDE BOOK FOR SMALL WEDDING ENTERTAINMENT IN IRELAND
How to get the " WOW" without the " Owe "
Intimate Entertainment Ideas for smaller Weddings.
" Awesome wedding music ideas for an Intimate Wedding day"
TABLE OF CONTENTS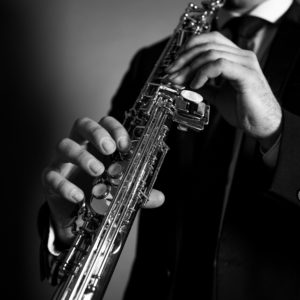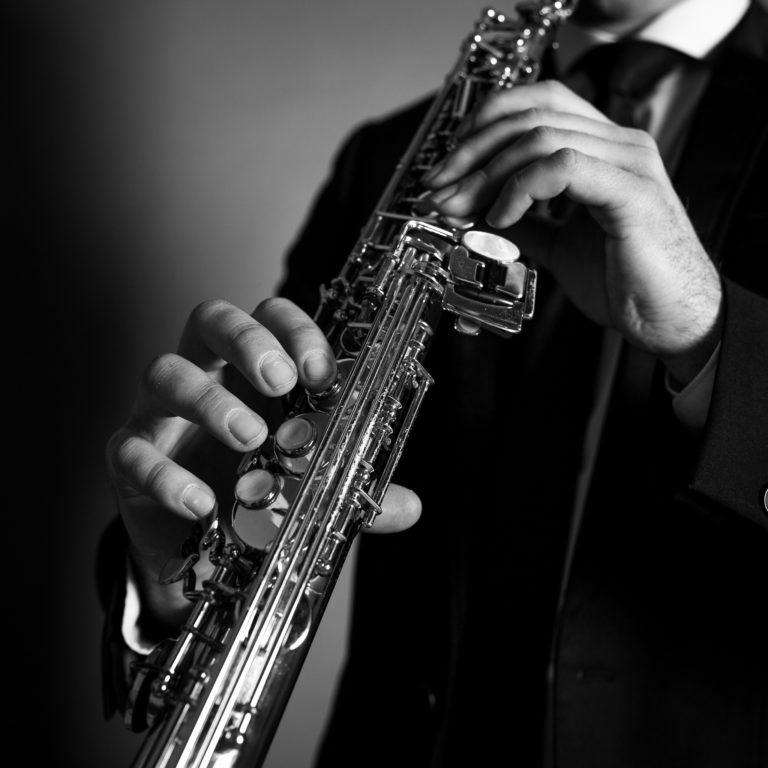 How the Corona virus will change the culture of Irish weddings for the foreseeable future?
It feels like a long time has passed since we heard the first set of Corona Virus restrictions put in place by Leo Varadkar in March. An awful lot has changed in this space of time, and we have all had to make adjustments to almost every part of life as we know it.
"Dr Holohan warned traditional wedding parties would be among the hard- est to see coming back any time soon"
Back then, many of us naively believed that this pandemic would "blow over" and that life would return to normal after a few weeks. Unfortunately, this was not the case. We are a long way from "business as usual" particularly in the wedding industry. We've seen so many brides and grooms left with no choice but to post- pone their wedding day. And with so much uncertainty surrounding the easing of restrictions, many couples are beginning to come to terms with the fact that their wedding may not look exactly how they had originally planned, pre-covid.
According to the latest guidelines set in place by the government, weddings are set to be allowed continue (under strict restrictions) by phase 5, which is set to happen around the 10th of August, provided there have been no change to the roadmap by then. https://www.gov.ie/en/publication/dd26a8-easing-the-covid-19-restrictions-on-10- august/
"Some larger social gatherings can take place (for example, weddings). These will be restricted due to the risks involved.Some large social (non-family) gatherings can take place – these will also be restricted
Of course, the wedding industry isn't the only area feeling the pressure of the new social gathering restrictions. However, it is one that spans across a lot of different sectors which have been greatly effected. Travel, musical entertainment, hotels/ bars, to name just a few. With no definite end in sight with regards social distancing, I think it's a fair assumption to make that weddings are going to look very different for the foreseeable future.
But where there are challenges, you are sure to find pathfinders!
Already, in these early stages of easing restrictions, we have seen a massive surge in couples who are opting to embrace the change, and adapt their wedding day and party to fit this new normal we find ourselves in. From downsizing weddings, to live streaming private ceremonies, the people of Ireland and finding ways to carry on regardless. This enthusiasm and determination has already seen countless couples defy the odds, and create a new style of wedding that really breaks the mould.
Some of the biggest trends we have seen so far include opting for a smaller wed- ding band, having their wedding outdoors, weekday weddings, and spreading the celebrations over 2 days to allow more guests to celebrate with them.
Irish Weddings and the Roadmap back to weddings : some points to note from the guidance given by the Irish Government.
The Irish Government have released a Roadmap to reopening the Irish economy and business's. Below are some of the key factors to be aware of when consider- ing the rescheduling or postponement of your wedding.
There are 5 checkpoints that must be passed on the way to a new way of new social interactions and a new way of doing business.
The final checkpoint being the removal of all restrictions and going back to a pre-COVID way of social interactions and way of doing business. Being able to have any wedding you like. This particular milestone may be a long way off, and it is important to be aware of this, especially for those of us who are not willing to compromise on the size, location and other aspects of our special day that would be affected by Covid 19 restrictions.
From the roadmap we can see 2 types of wedding being permitted. Small Weddings in Phase 4 and Larger Weddings in Phase 5. There are currently dates provided for targets as to when the phases will move from one to an- other.
All going well in phase 4 we will see hotels (and large venues) reopen. It's important to note here that bar licences may not be permitted in early in phases.
Phase 5 sees the opening of bars within hotels and in general, where it is possible to maintain social distancing.
One of the most important sentences in the document is "WHO predicts that the most plausible scenario is recurring epidemic waves interspersed with periods of low level transmission".
What that means is: if needed, phases will be paused/extended or even rolled back, if there is a rise in virus cases again. Meaning check points may have to be repeatedly passed before we get to Phase 4 and Phase 5 and beyond. RTE   (HSE website advice on getting married during these times) Simon Harris was quoted as saying "At the moment what we're saying to this is we could arrive at a point where by stage four which is July 20 you could have small social gatherings, whether this is small, weddings, baptisms."People are asking what is small?
"What I can tell you is small is going to mean small. "In other words 100 is not small. 80 or 90 is not small

  Rte News


 Weddings Online


Alternatives to the traditional big Irish wedding, and why it's a perfect time to have an intimate and small wedding celebration.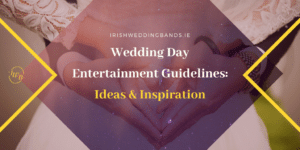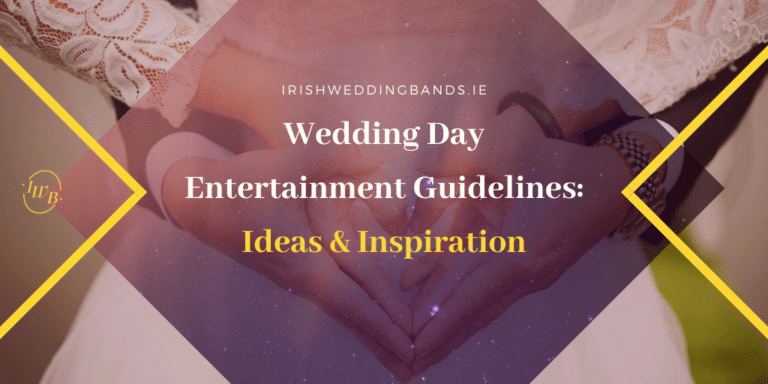 INTIMATE / SMALL WEDDINGS
Intimate weddings are basically weddings with a downsized guest list. Couples will have to incorporate the latest guidelines into the planning of their wedding. There will be a ceremony followed by a reception, as per the usual, with a similar schedule and arrangements of a larger wedding but done to suit the small crowd.
In a pre-Covid time, this may have seemed like an inconvenience, but we have found, from talking to brides and grooms recently that sizing down their wedding held a few very welcome surprises.
Lets a have a quick look at some of the advantages that can come with a small Irish wedding.
"The downsizing of our wedding really shifted our priorities for the better. We feel that there will be more of a focus on the personal intimacy of our special day, that can often be lost with bigger wedding parties. With less time spent worrying about the big statement of a large wedding, we focused our attention on really perfect- ing the smaller details. This has already made our special feel more personal and tailored especially for us."
Budget friendly.
Couples who opt for an intimate wedding as opposed to a big one are always de- lighted to see the price tags shrink; they can then focus on the "quality not the quantity" of their wedding day. With all aspects of the day needing to be shrunk somewhat, you'll find that your costs will also shrink. Which is always a welcome surprise to any bride and groom.
You won't have to compromise on quality when it comes to wedding musicians. If you had your heart set on a particular wedding band, drinks reception musician, or even a ceremony music, there is no need to worry. Almost all bands and acts can downsize, meaning you can customise the musical element of your wedding day to suit the new smaller scale.
** Top Tip **
Most bands come in 5 Piece or 6 Piece Sets ups. Always ask a band if they can scale down to a trio or 3pc as you can make a considerable saving on their Fees.
Advantages of Beautiful Entertainment at a Small Wedding
Believe it or not… there are some big key advantages to having a small wedding. COVID-19 has changed how Weddings will operate during 2020 and 2021. It is worth thinking about reducing final guest numbers to allow you spend a bit more time and budget with your Entertainment.
There is a lot to be said for having a more intimate smaller wedding as you will have more time to share unforgettable and " Individual" moments with all of your guests, whereas….at big weddings this definitely can get lost on the day.
Have a quick look at the Chart below that features the Main Advantages of Book- ing Entertainment Acts for Smaller Weddings in Ireland:
| | | |
| --- | --- | --- |
| Advantages of Booking Entertainment Acts for Smaller Weddings | Type of Act use at Smaller Weddings | Price Range / Budget To Allocate |
| | | |
| | Close up Magician or Solo Singer or Piano Singer. | |
| Unique Acts can be budgeted | Digital Fire performers or Havana Club Trio | |
| Easy to Change room energy | Drummers or Smooth Jazz Trio | |
| Be interactive – get involved | Host a themes around the acts and incorporate this in your invites , Celtic Dancers , Opera Singing Waiters | |
| | | |
** Chart above generated May 2021 – Advantages of Entertainment for Small Weddings
Why not make this intimate day even more special by adding some impressive live music, without having to go over the top on budget and stretching your self to thin. If you book a top end solo, duo or trio and you can deliver the same powerful effect, as a full band.
Reputable Wedding Entertainment Agencies like www.irishweddingbands.ie or  www.audionetworks.ie can provide a safe back up ( based around your budget ) with creative ideas on what can fit in best for your wedding theme.
From the drinks reception where you are looking for low key background music, to the main evening, where you feel your guests might like to dance, but equally enjoy a few drinks and to mingle.
" Walkabout Entertainment ideas for a Small Wedding Party"
Walkabout Entertainers are performers that are able to entertain guests while mov- ing around the room or floor area , table to table rather than standard on-Stage performances. Walkabout acts are a brilliant low cost idea for " breaking the Ice" at a wedding. Ask your wedding supplier what package deals can they offer for the Drinks receptions , Main band , After Dinner entertainment & DJ.
Types of Walkabout Entertainers to Use

Links for ideas on Walkabout Acts.

Interactive , Funny , Moves to every table

Unique , Interactive , fun , makes your wed- ding different

Use Diva or Opera Wait- ers to change the
mood , Funny , Involves guests

€950 to €1,200 plus Travel

Bespoke use as it allows you to Insert your photos into the show with LED fire images , very cool !

Creates attention and movement around a room , Moving around table to table before the main meal

Helping you make that WOW entrance , loud , makes a scene!

€600 – €1500 Depend- ing on the number of drummers

Really interactive , Classy , Performing to track table to table so reaches all guests

Fun, everyone wants a Selfie" , Interactive , to- tally unique

€250 upwards depend- ing on no of Stormtroopers

Fast , fun , Interactive , generates happiness around the room before the meal or just after

€500 to €1,500 Plus de- pending on profile of the Artist.
Advantages of booking Walkabout Entertainment at a Small Wedding Party;
They act as Greeting hosts – The perfect way to greet guests after the ceremony and just be- fore the meal.

It sets the tone for the evening, embraces the day, makes it more Fun and less stuffy.

Guests end up having a closer connection with the acts so they feel more involved in the whole wedding.

More WOW FACTOR, more Quality , less cost.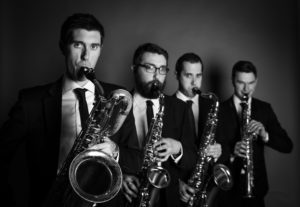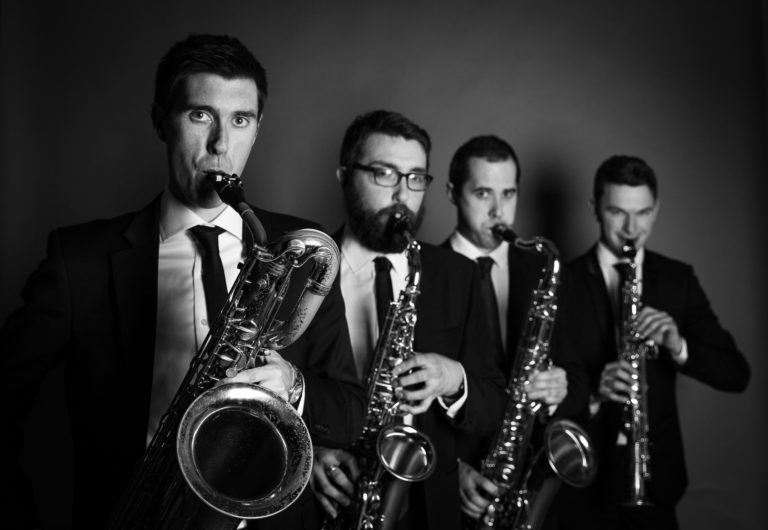 ** Top Tip **
Never under estimate the fun element that can be delivered into a wedding Event. Walkabout Acts mean that you have created a connection with your guests and they will thank you for it after.
"Styles of music that suit smaller weddings "
Style & Music go together. If you are having a smaller wedding and you have a central theme it can really make it fun for everyone involved, from the Music , how you dress , to the Style of band or DJ set after. For example if you were having a festival themed party you could send out invites in the form of a Festival VIP laminate. All the guests get AAA access all areas pass to Join on the wedding day , the music in the church could be performed with classic festival feel but change it to classic or opera style, then on arrival the guests could listen to a live Acoustic guitar duo performing hits from current big bands on the festival circuit. Later on in the day the main band could be a full on rock indie vibe doing covers everyone loves. Just an idea… in dublin … Check out The Funky Buskers from Windmill lane Studios , home of U2 recordings. Then at the end why not finish on a real high with a Tribute DJ show from www.daftpunktribute.ie or a really big festival favourite as seen in Electric picnic with www.silentdiscoireland.ie
Check out the chart below with matching Budget Priced Ranges with Wedding Styles and Perfect Entertainment ideas that are suitable for Small Weddings;
STYLE OF WEDDING ENTERTAINMENT IDEAS / THEME

Music Festival Wed- ding Theme

Silent Disco , Acoustic Duos, Tribute DJ's , In- die band

Traditional Irish Wed- ding

Irish Dancers , Ceili with MC Caller , Trad Duo , Celtic Factor Band , Walkabout Vio- linist , Celtic Singing Waiters

Jazz Trios , Quartets , Jazzy Singer , Swing Band , 1920's Music

Salsa Dancers , Walk- about Trio , Cuban latino band & Latin DJ

Church Singers , Drinks reception bands , Walkabout musicians , main Band , DJ set

Tribute Music from all Eras , Ibiza style ?
** Chart above includes information on Wedding Styles & Entertainment ideas that suitable for Small Weddings – Produced May 2021.
HOW DO YOU MAKE A SMALL WEDDING FUN ?
The best way to make a small wedding fun is to mix and match some good quality entertainers at each of the main meeting points during the course of the wedding day. Therefore starting at the church or ceremony to the drinks reception right up until the main Sit down meal and after closing with the after Dinner Entertainment.or late night residents bar. Below you will find 30 x Fun Music & Entertainment ideas for a Small Irish Wedding that you might like ;
CHART WITH ENTERTAINMENT IDEAS & PRICES TO BUDGET WHEN "HOW DO YOU MAKE A SMALL WEDDING FUN"
ENTERTAINMENT IDEA REASON TO BOOK

Take everyone by Surprise

Really different Interactive , Fun , no noise issues with Silent Headphones

Surprise your Partner & Guests

Comedy and Involves everyone

You and the bridesmaids do a dance off

Magic Show , Jugglers , Clowns

Work a routine to your 1st Dance as a married Couple

Session for Late night Vip residents bar session

Book a good guitar duo to Perform sing a long hits

Unique , Fun , if you don't have music options this is a cool idea

2 x trad musicians or a trio are perfect for small Irish Weddings

Make your guests laugh and Smile ,

Soul Divas that get everyone up on tables

A Singing Chef perfect for small Wed- dings

Lots of energy , fun , and unique

Bring a Fun Celtic feel to an Irish Wedding

Nothing cooler than a Saxaphone player moving in between guests

Close up funny Magicians are in hot demand and its perfect for a small intimate wedding

Old School Games when we were kids

Remember games like moving statues , 3 legged race , Pin the donkey

Impress your Guests , especially foreign visitors with a powerful Irish Dance troupe
MC or Host –

Master of Ceremonies

A good fun Host / MC could be a great addition to generate fun and laughs if your not great at talking

A big party Classic could be fun after the meal , grab your iPad and a limbo stick

Pass the parcel around the room & keep the present

Before the main meal goes down this is a really cool fun way to share some love with a cool gist or money voucher

Get your guests talking , perfect for be- fore the meal or drinks reception

Robots , Stormtroopers , Superhero's

Amaze you guests with fun and real robots that interact with all your guests for "selfies"

€250 to €495 ( per robot )

Put your photos into the show & guests , really funny and engaging

Powerful Drum Act perfect for After meal

Great fun race night with friends

Cross over artists mix classical with Celtic in tenor style

How about booking u2? Get the real thing with Rattle & Hum
**CHART ABOVE – WRITTEN IN MAY 2021 , Includes Entertainment ideas for an Intimate or Small Wedding with Price Chart – www.audionetworks.ie**
What are the best "Floor filling DJ ideas for Small & Intimate Weddings"
Getting the music right for a small wedding is a total essential. Its your wedding day so it needs to be right and to do that you really need professionals. A DJ with over 10 years experience will always get it right. Weddings can be very tricky as you have many generations of guests so they all have preferences form their time period so you need to include music from 60s,70s, 80s, 90s, 00, with some sprinklings of Swing & Jazz Courtesy of Frank Sinatra and Dean Martin. So what are the best options and guideline prices in Ireland ?
Read chart below – based on findings from average 2020 Quotes ;
DJ Ideas for Small & Intimate Weddings

Super live , big attention

Powerful , funky , differ- ent than a sax & DJ

Everyone gets involved x factor your wedding

Silent Headphone Disco Party

No noise issues , keeps social distancing , can run late into the night

Just like the " Real Thing" wow your friends

Proper Professional Wed- ding DJ

They can read a crowd and deliver full dance floors
This featured chart document above includes DJ ideas for Small & Intimate Wed- dings in Ireland with their approximate Budget range – Dated ; 20.05.21.
Wedding Music ideas for Drinks Reception at Intimate Boutique Weddings?
Prices for drinks reception music at small weddings generally go from €400 to €1500 for the upper end of the scale. If your wedding budget permits , it is a really good idea to try book some good quality Drinks Reception Music. As your guests arrive into the venue it means the room is buzzing with people chatting and getting to know each other. So always look at booking a small Duo or Trio perhaps, so it is not too overpowering in the room. If it's too loud guests will complain, so it's best to find entertainers that understand this. Don't be afraid to say it to them , those….. that understand are the ones you book.
Chart & Budget Guide below with links to perfect ideas for Epic Drinks Reception Music ;
Drinks Reception Acts Name of Artist

Classic 1920's Style Jazz from Audionetworks

Juan the Spanish Flamen- co Jazz Guitarist

Award winning Classical Guitarist

Swing Society Wedding Band , for full main part & drinks reception
Drinks Reception Acts Name of Artist Price Range Weblinks

Singing Chef , Diva Wait- ers, Opera Singing Waiters , Celtic Waiters
"Greeting Host Entertainment ideas for a Small Wedding Reception."
** Top Tip ** Welcome hosts break the ice at a wedding from the start !
| | | | |
| --- | --- | --- | --- |
| Greeting Host Entertainment ideas | | | |
| | Digital fire performers are 100% safe and more fun | | |
| | Unique and everyone loves star wars | | |
| | Lots of movement and builds energy levels in the room | | |
| | Huge energy lots of Interaction | | Check out Hyde park brass |
This chart above contains Greeting Host Entertainment ideas for Small Intimate or boutique Wedding Receptions.
Perfect Bands for Perfect Smaller Weddings is ?
Top Ten Links to Great Value Wedding Bands in Ireland – ref ( year ; 2021 )
BAND NAME LINK VIDEO LINK STYLE MUSIC
60S, 70S, 80S, 90S, 00, Classic rock , Chart

acoustic-bands/the- midnight-revellers/

60S, 70S, 80S, 90S, 00, Classic rock , Chart

Latin , Jazz , Walkabout music , reworking of old classic hits

60S, 70S, 80S, 90S, 00, Swing , Jazz , rock , Chart , Classics

Paris Swinging Lovers ( trio )

Brass , Covers , tribute , 80s, 90s Classics

Soul , James brown , Classics

60S, 70S, 80S, 90S, 00, Swing , Jazz , rock , Chart , Classics

60S, 70S, 80S, 90S, 00, Swing , Jazz , rock , Chart , Classics

80S, 90S, 00, indie , rock , Chart , Classics

Traditional Irish & Covers Music
** Top Tip **
                                      My top tip for Perfect Bands for Perfect Smaller Weddings is ?
Always ask for a Package deal on the Band & DJ , sometimes you can save €200.
Blog : How do you entertain a guest at a small wedding?
Are you having a small wedding but would still like to entertain your guests?
Here are some direct links to fun and low priced energetic acts, that will still keep the party going, without having to go too big with your Wedding budget.
These various entertainment ideas cover every stage of the day.
Ceremony Entertainment ideas:
MAMO Duo
Main Party Band Evening Entertainment
Unique Acts for a Small Wedding