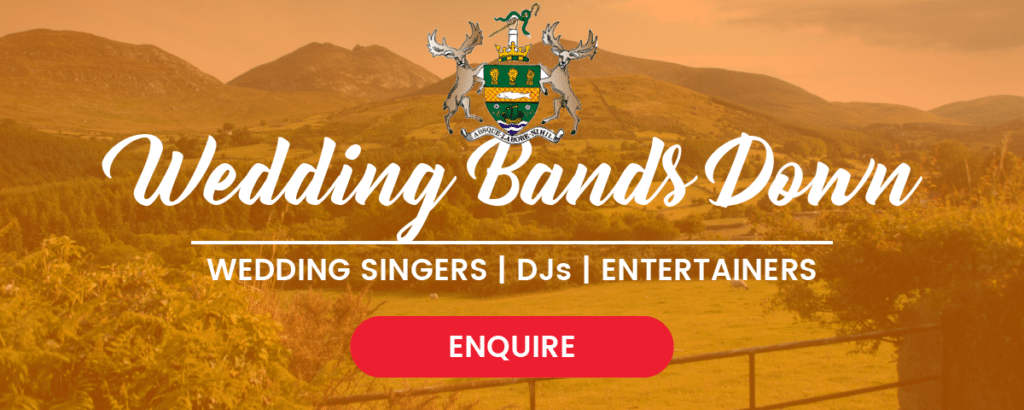 So that's it, you've found the theme for your wedding; you want lace, teacups and garden flowers. A vintage wedding has always been your dream and you've decided to start planning. You've got a few ideas, you've found a florist and bits and pieces in vintages shops, and you've got a dress in mind. But you're unsure how to find the entertainment for your wedding. How do you find a band that fits the vintage wedding theme? To take some of the pressure off, I've written this blog that will give you a few ideas for great entertainment to make your day extra special.
The Classical Quartet
Highly Trained Musicians
If you want something subtle and that will definitely make the ceremony a beautiful moment to remember, the Classical Quartet is the group for you. These musicians are highly tr ained and have established themselves both individually and collectively as musicians of the highest caliber. They have played at the National Concert Hall, Dublin Castle, and the RDS and have left their crowds in awe with the quality of their set. The Classical Quartet is a unique act that is guaranteed to set that vintage wedding vibe to start your special day right and leave you with cherished memories.
You can check them out here: ttps://www.irishweddingbands.ie/wedding-bands-ireland/church-music/classical-quartet/
Katharine Timoney Jazz
Flawless and Sophisticated Vocals
If you're looking for an act that fits in perfectly for your drinks reception, Katharine Timoney is the one for you. Katharine performs with her four-piece band and delivers a performance that will leave your guests in awe withs songs like Cry me A River and Think You Know. This extraordinary jazz singer has a powerful voice and a wonderful set list. Her first EP was a true success, reaching to top 20 in the top 100 Jazz Album Charts in the UK Itunes. Don't miss out on this opportunity to jazz up your wedding and make it as vintage as it gets with the best female jazz performance you'll see.
learn more about her here: https://www.irishweddingbands.ie/wedding/jazz-vocalist-katharine-timoney/
Wedding Bands for the Main Party
Paris Swinging Lovers
Lively, Jazzy and Romantic
There's nothing that screams more vintage and romantic than Paris… and these guys will fly straight from there to play at your wedding. There is no better performance for a vintage wedding. They will play anything from Jazz to Blues and Funk classics in both French and English and are sure to get your guests on their feet. The Paris Swinging Lovers deliver a set full of energy and fun that will leave you with wonderful memories of your special day. This is the band to book for a vintage wedding party. Are you ready to be transported to the wonderful little streets of Paris? The Paris Singing Lovers will transport you with songs like Fly Me To The Moon, Blue Suede Shoes, C'est Si Bon and many more.
See how you can book the Paris Swinging Lovers here: https://www.irishweddingbands.ie/wedding-bands-ireland/paris-swinging-lovers/
Buck Taylor
Soulfully Enchanting
Buck Taylor is guaranteed to get your guests dancing and singing all night to songs like Higher & Higher and Superstition. He will deliver an energetic performance that will stay with you. Buck Taylor is a talented man with years of experience, having worked in many countries and with excellent musicians. His band is made of some of the best musicians Ireland has to offer so you are sure to be left in awe with his performance. If you're looking for a night of soul classics, look no further.
You can learn more about Buck here: https://www.irishweddingbands.ie/wedding-bands-ireland/buck-taylor-usa/
Gatzby Swing Band
Bringing the 20's Back
If you are looking for a band that can play Michael Bubble, Frank Sinatra and other classics, this is the band for you. The Gatzby Swing Band is guaranteed to make your night a success. With over three years experience as a band, they have been asked to play at many corporate events such as the Spar 5-star Awards. They play an amazing set with songs like Oh What a Night and Save the Last Dance For Me. A swing band like this is the perfect performance for a vintage wedding!
You can book these guys here: https://www.irishweddingbands.ie/wedding-bands-ireland/gatzby-swing-band-info-booking/
Hopefully this helped you get a clearer idea of the acts you could book for your wedding. If you have any other enquiries or want more information about one of the acts, you can always contact us here: https://audionetworks.ie/contact-us/