Top 10 Ideas for Unique and Alternative Wedding Entertainment
We are all constantly trying to make ourselves unique, alternative and to able to stand out amongst the crowd. Here are some of my top tips that may help guide you in your quest for the unusual for your wedding music or drinks reception. Be bold.. be different, and make your wedding the one they all talk about. Call me on + 353 1 201 3660
Why ?…Cause it was different, not the same old boring, tea and sandwiches style affair. (Click on the names BELOW, to see more videos, info, and Photos)
1.Drummers
Why not use welcome drummers for that WOW factor intro to the room for this first time as Mr. and Mrs. instead of the old school piper?

2.Silent Headphone Disco
How about a silent disco for the kids in the afternoon and then the adults at night. Perfect for anyone having a party at home. Check out the videos, its fun , its interactive and definitely different.

3.
Funky Mad Greeting Hosts
Treat your husband to be, with something he will never forget. …….2 x Star wars style " Storm Troopers". We love them, he will love them and he will never stop thanking you for booking this on your wedding day. Everyone will share the photos after the wedding on facebook, because it was different.

4.Bring Rio to Ireland 
Latin Music, Salsa Dancers, fun, alternative wedding music with a bang ! Get your guests involved in salsa dances and jump into photos with our fully costumed  Mardi Gras Dancers for a night you will never forget.

5.Comedy 
Live comedy is massive in Ireland for the past ten years, yet you rarely see it at a wedding, book a comedy act for just after the meal, to help get the party started, dont try and make them do 2 x hours just go for 30 minutes make it sharp and then move on to the next act. Joe Rooney or Dave Young are great fun easy to deal with and always deliver.

6.Original Artists
Instead of tribute and cover bands why not go for a stand alone original Artist, for some cool ideas check out www.amamusicagency.ie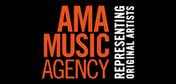 7.Flamenco Duo and Spanish Dancers
Now when is the last time you saw a flamenco dancer at a wedding, back the dancer up with a spanish flamenco guitarist and you have the perfect duo, perfect as an after dinner act or for drinks reception entertainment.

8. Opera Singing Waiters
Looking for something completely different and unique, the perfect after dinner act thats fun, interactive and the act that will leave your guests standing on their seats, book the award winning BEST ENTERTAINER FOR 2012 , as voted by the Event Industry Ireland, and look at The Opera Singing Waiters].
9. Irish Dance Show
Looking for an Irish theme or twist, before or after the meal entertain your guests with a short 20 minute set of Irish Dancers, and bring a small part of that Traditional Irish Dancing Phenomenon feeling to your wedding day.

10. DJ's with a Difference
Not looking for a wedding DJ ? Looking for a cool, fresh funkier style DJ, then why not book a dj Set you with 4 x djs like Fourplay" or radio dj, or TV DJ like DJ her from republic of telly.

Some Unique Ideas for Alternative Wedding Entertainment to share as scribbled by Mark Downing, Director of ( www.irishweddingbands.ie ) to help  you create a special and unique wedding, cause your worth it !