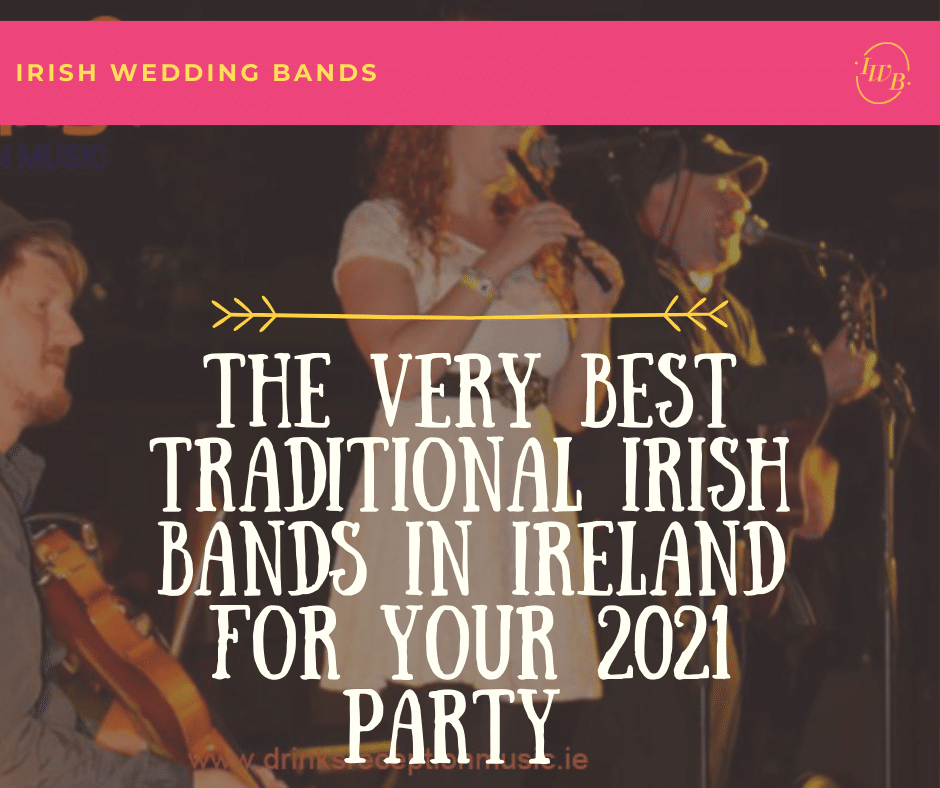 The Very Best Traditional Irish Bands in Ireland for your 2021 Party
Like many people at the moment, you may find yourself having to cancel or postpone party plans you had made for 2020. As daunting a task as the may seem, we can assure you, the musical entertainment part is a breeze. Thinking forward to all the parties we'll have again in 2021, is certainly something to be excited about.
We at Audionetworks have been putting together a collection of the best musicians, bands and performers in one place to make picking the perfect match for you, as easy as possible.
Here we focus in on a much-loved Irish favorite – The humble Trad Band.
Irish parties are second to none, and our music is certainly no different! Traditional Irish folk music is a rich part of our culture, that brings us together in all seasons and occasions. Whether you're looking for a wedding band, a band for a house party, anniversary party, birthday party or anything else in-between,  a good traditional session band can really liven up any get-together.
We have a wide range of expert Irish traditional musicians who play the most sophisticated folk music in the world, so it was no easy feat to narrow it down to only 5, but here it is. Our top 5 picks for Irish Trad bands and musicians.
For some friendly advice on what my work best for your special day, just give us a call on 012013660.
We are happy to help!
Molly Maguires
A genuine Irish trad band for weddings and events, the Molly Maguires have performed throughout Europe, North Africa, Middle East and where requested to open the Saint Patrick's Parade in Boston while in the States touring.
Celtic Factor
The Celtic Factor Band are a Trad Irish Band that can adjust to the size of your wedding, from a Duo to a Five Piece band. They will play anything from ballads, traditional music to uptempo songs you can have a dance to. A fun musical experience is promised, that you will fondly look back at.
Midnight Revellers
The Midnight Revellers make an incredible trad band but not only, these musicians play anything from trad to modern songs so you don't have to compromise. You are guaranteed reels and jigs, as well as classic Irish folk songs, and some modern hits with a twist!
MAMO
MAMO consists of an assemble of experienced and celebrated Irish musicians of up to 10 members – ideal for a big celebration to make that grand musical statement and leave your guests in awe, but of course it can also be scaled down to suit your smaller venue.
Sin a Deir Si
A unique blend of Celtic Irish instruments and individual roots steeped in a variety of musical genres gives Sin A Deir Sí their distinctive edge as one of irelands news and freshest new talents.
Perfect Friction
The band Perfect Friction features seven trad musicians and a world-class vocalist, Louise Kelly. Blending classic contemporary tunes with traditional rhythms has become the hallmark of this band and their repertoire will appeal to young and old alike.
For more info on these bands (and many more!) just call 012013660 or email info@irishweddingbands.ie, out lovely team of experts is delighted to help!