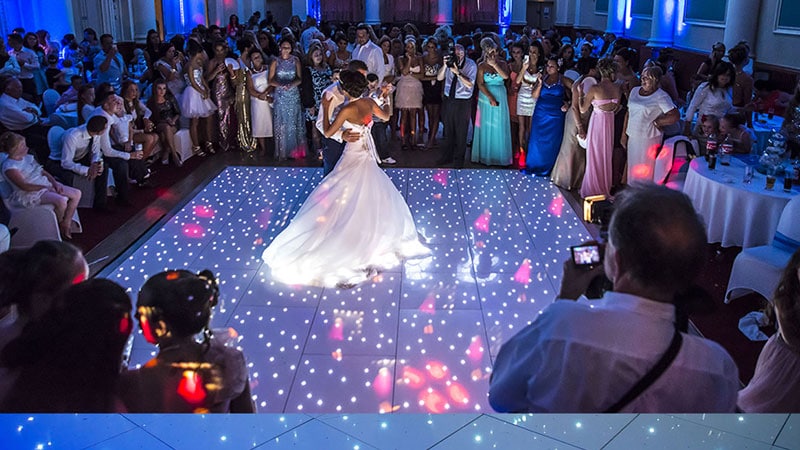 When I think about the "big day", one of the toughest decisions seems to be finding the right Wedding band and wedding DJ. Finding the perfect fit could change everything, and, booking the wrong one could simply ruin your special day.
Of course, finding the right dress is important but that is more personal, only you have to feel good in that dress. When it comes to the Band or DJ, everyone is going to have to listen.
I know that it would be a great dilemma for me if I were to get married. Thankfully I am still a few years away from those worries. But, if you are reading this, your big day may be creeping up fast and you may find yourself a little confused on what to do.
Don't worry; I've made up a little guide to help you make the decision!
1. What would you like?
This is important, try finding what you want the atmosphere to be like; do you want people to dance? Do you want the reception to be more calm and about conversation? What do you picture your dream wedding reception to be?
2. Set a Budget
This is an important one; your budget can define what type of band or Dj you're getting. Thankfully, there are many bands available to book if you're on a budget - check out Best Wedding Bands on a Budget.
Defining a budget will make it easier to pick a band.
3. What Act Suits You?
Once you've got a set idea of what you want and how much you're willing to pay for it, it's time to contact people. We suggest going through an agency like Irish Wedding Bands, as they will deal with the bands directly which will make things easier for you.
4. See the Band Live
Try and see the act live before you book them rather than read just a description on the wedding band you have your eyes on. If you do not have time to go see them, try to watch videos of them performing so you can get a clearer idea of what their sets are like.
5. Check Agreement
Once you've got an agreement, we suggest you check that the fee you agreed on includes travel, set up, sound and lighting.
6. Enjoy Yourself!
Nothing good is going to come out of you worrying about this, so go and enjoy your special evening :). This is your day and you should live it to the fullest.
Please always free to call or email us should you have any concerns, questions or booking requirements. You can reach us weekdays from 09:00am - 17:30pm on +353 (0)1 201 3660 and for the out-of-work-hours catch us on [email protected]