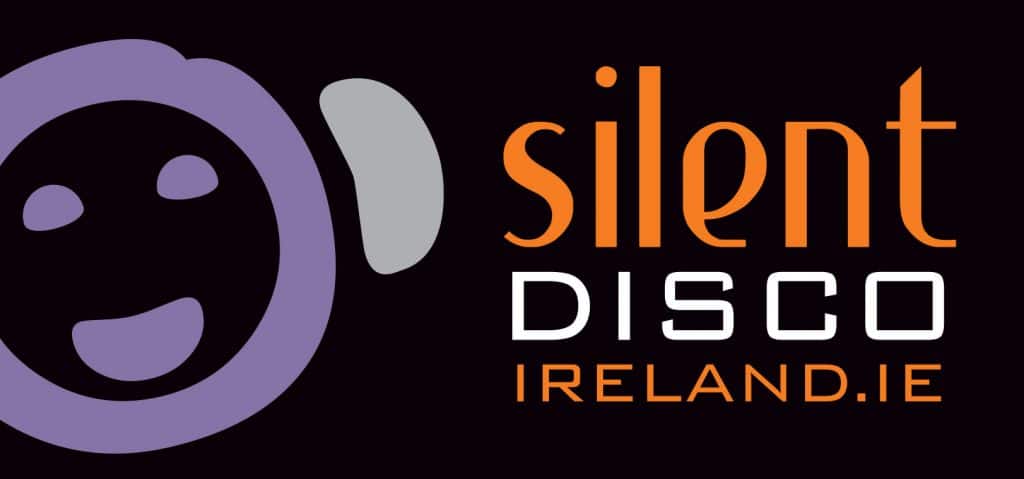 Unique Party Entertainment from Silent Disco
What is Silent Disco Ireland? A Silent Headphone Disco is a new and unique concept that does away with the traditional speaker systems used in nightclubs or festivals. Instead we give everyone a set of our wireless headphones to listen to the music.
We can have one or two DJ's playing simultaneously on two separate channels which means you only listen to the music that want you to hear! If you don't like the music from the first DJ just flick the switch and listen to the other.
f you just want to sit and chat you wear no headphones and just laugh at the crowd singing both songs !!
Why have a Silent Headphone Disco?
Imagine being surrounded by hundreds of people all dancing and singing but apparently to no music. Imagine seeing and hearing a crowd of people singing two different songs at the same time. Silent Disco Ireland is an experience you will never forget, and is like nothing you have ever experienced before. Still confused? Watch our explanatory video and it will all begin to make sense.
For more information, photos, blogs.. visit Silent Disco's Website: Silent Disco
PACKAGES
GOLD – Up to 300 x Guests, 2 x DJs, 3 x Music Channels, 4 X Lighting Effects
SILVER – Up to 150 x Guests, 1 X DJ, 2 – 3 X Music Channels, 2 X Lighting Effects
BRONZE – Headphones Supplied, You bring the music
Does it have to be a disco?
No, if you can put it through a speaker system we can put it through our headphones. Bands, comedians, films, poets, public speakers, conferences…the list is endless.
Who Are Silent Disco Ireland?
We are a team of sound engineers and DJ's dedicated to providing a quality service with the best possible equipment. For more information, visit bookasilentdisco.ie/hire.
Available worldwide, with a capacity in excess of 300 headphones.

TESTIMONIAL & REVIEWS:

"We had the Silent Disco come and play at one of our corporate events over the summer and they were brilliant, kept the dance floor packed all night with everyone dancing to different music… It was hilarious and awesome!"
---
Hi Sara,

Apologies that I didn't get this to you sooner. Below is the review as promised. Thanks again for all of your help.

"We had just bought a new house & wanted to have a house warming with our family & friends. We wanted to do something a bit different that wouldn't get us in the bad books with our new neighbours so a silent disco was the perfect option!!

It couldn't have been easier to set up. We hooked the transmitters up to two Spotify accounts & handed out the headsets & away we went. We danced around the house until the early hours & the neighbours never knew a thing!!

A house warming was a great way to settle into our new home but we could never have anticipated the craic we would have with the silent disco.

I couldn't recommend Audionetworks enough, all the gear was perfect, so easy to set up & Sara in the office was a pleasure to deal with. All we need now is another excuse to throw a house party!!"
---
Hi Mark,
it was fantastic. The client said it was the best Staff party they have ever had and are looking forward to next years now. All went really well. they loved the silent disco. Many thanks for your help with this.

Kind Regards,

MICHAEL DALTON Account Manager MCI Events
---
Hi Sara,
It was a roaring success!!
Went off without a hitch!
Couldn't believe how easy it was to set up!

Thanks Mary
---