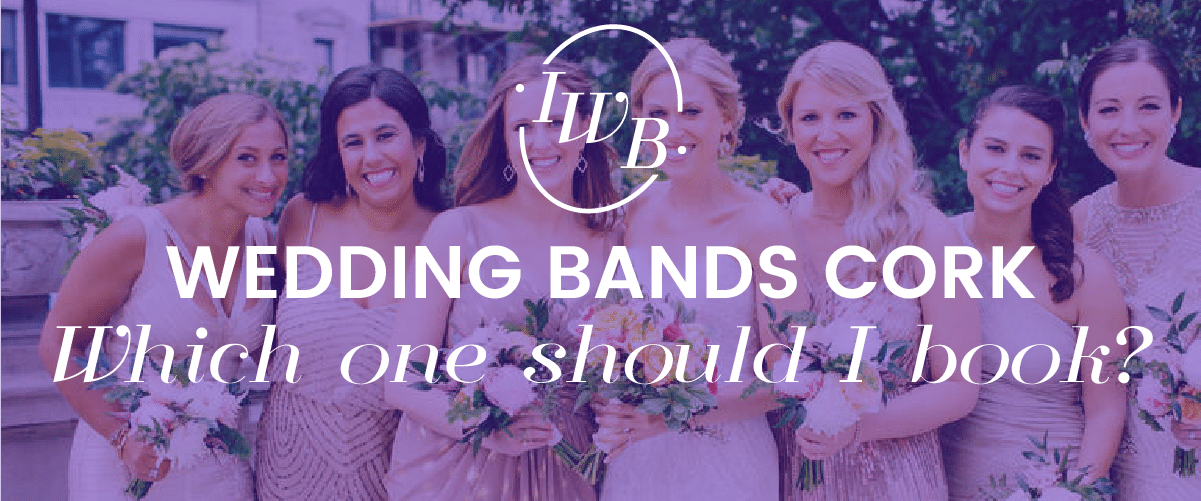 If your upcoming Wedding Ceremony is bound to take place in the Irish county of Cork, you are in luck! Until a few years ago proper wedding entertainment was hard to find around here; fortunately, things have changed for the better, and soon-to-be-brides are now presented with many affordable options when it comes to Wedding Bands in Cork.
If your friend or older sister got married a while ago, she likely had to face a task of unreasonable difficulty:
Finding a Cork-based band that was both good and available, OR...
Looking for a band from another county (usually Dublin) and having to pay unreasonable travel expenses just to get them to show up.
As we said, though, things have changed; and below we present you a list of the best Wedding Bands Cork, in a multitude of styles and sizes to choose from. Contact us for a reasonable quote and worry-free booking experience - so that you can rest assured knowing that the music is secured for your wedding in Cork!
Best Wedding Bands Cork
The Firm - Wedding Singers
If you'd like a female vocalist accompanied by a group of unrivaled musicians, The Firm is the band for you. Their live music is gorgeous to say the least, and they are more than qualified to impress the guests at any event.
Paris Swinging Lovers - Jazz Wedding Band
If Jazz, Swing or Bebop are what you're after, then you have to check out Paris Swinging Lovers. Paddy Sherlock is a master of the genre, just take a look at the video to get a taste of what it is like having him perform for you.
Diva Singing Waiters - Surprise Music Show
The singing waiters concept has arrived to Cork at last! The show starts incognito, with the musicians taking the role of regular waiters, but once the reveal takes place they will delight everyone with their amazing setlists!
Midnight Revellers - Best Wedding Trio
An all-male wedding music trio that has taken the entire country - not just Cork - by storm in the last years. The lads will make your night unforgettable through their superb stage presence, charisma, and quality live music.
Havana Club Trio - Latin Wedding Band
Looking for something different? Latino music can suit any event, but they do especially well with weddings. The genre is romantic by definition and Havana Club Trio is a band that can really make your ceremony shine.
How to Stick to Your Budget When Booking in Work
Set a budget from the start, but be prepared to adjust it if one of the many Irish bands really catches your eye. If you can afford to pay for what's best, the best way to find a band is to watch their videos (or even see them live - we have free viewing nights for that) until you stumble upon a Cork wedding band that really resonates with you.
If your budget is a bit more restrictive, don't be shy to call us for suggestions and custom entertainment packages. Our girls will be happy to recommend you something that ticks all the right boxes for a price you can afford.
Tip: Secure Your Wedding Band as Early as Possible
To avoid unpleasant surprises or having to make last-minute compromises for your wedding ceremony, make sure to book your Cork wedding band in advance - as early as possible, even!
Reason being that the best bands are always in demand, and sometimes you'll find that they are fully booked for months; some of them for as much as a whole year. Be smart and choose your musicians early on, and you won't have any worries!
---
Wedding Bands Cork
Wedding Musicians in the county of Cork, Ireland
The most amazing wedding bands Cork county, ready to be hired for your wedding ceremony right now!
5
star rating from over
100
reviews on Google Places.