The Cuban All Stars
The Cuban All Stars are the perfect latin band for hire for corporate events and wedding receptions. They are the only powerful 100% real live Cuban band in Ireland that the president of Ireland has booked on many an occasion for Aras an uachtaran ansd summer parties. This unique wedding band offers a unique feel and music style like no other.
The bands tight sound draws from old rhythms to the latest latin mix influence filtered through the multicultural energy of Europe. Its repertoire ranges from traditional Cuban songs to original compositions.

The result – as the name suggests -The Cuban All Stars is hot and penetrates the senses with its unique and full tempting Afro Caribbean world music innovating flavour.  Always a leader in his field, multitalented Tony Oscar has created and continues evolving a succulent mix of rhythms such as Rap, Funk, Hip-Hop, R&B, Merengue, Cha-cha-cha, and Afro-Cuban Jazz with Salsa.
His newest K&B style (Reggaetton with Cuban flavour) has evolved into an exciting act that puts the audience to dance and sing and foremost has created a unique following. Most recently the band were seen supplying the entertainment on the final of the hit TV3 series 'The Apprentice'.
Nephew of the latest ARAGON ORCHESTRA maestro Rafael Lay, one of the greatest Cuban Musicians ever, Tony Oscar has been described as Europe's answer to James Brown or even to Benny More, the 1950's real Salsa King and his personal inspiration as a musician and as an artist.
The band itself dosen't need any presentation. With heavyweights such as Master percussionist and ex teacher of the prestigious Cuban Art and Music Academy  Don Frailan, and top world class percussionist and DJ- Mr. Bongo, every show is unique and every presentation unforgettable; a mixture of rhythmic overtones with warm harmonies, romantic lyrics, and an urban feel that makes you tap your feet and sway to the rich sounds. Memorable hooks stay with you long after you're done listening, the compositions move both body and spirit.
The band is also registered with the Arts-In-Education Program in Ireland. This consists of band members going to schools to showcase and explain the music, instruments and rhythms associated with their music.  As all musical talents with a purpose, they will continue to deliver their own brand of K&B, determined to keep us not only dancing, but expecting from them the same degree of excellence that they expect from themselves.
Tony Oscar & CUBAN ALL STARS is a celebration to music and dance, so join his musical Latin & Afro-Cuban Extravaganza!!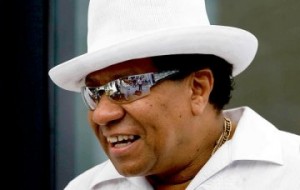 Set List
Guantanamera
Oye como va
La Bamba
Chan Chan
Cuba,quiero bailar la salsa
Bamboleo
Dos Gardenias
Colegiala
Azucar
Inolvidable
A la hora que me llamen
El Carnaval
Abusadora
Yumbambe
Castellanos
No woman, no cry
El manisero
Mambo no. 5
Quizas, quizas, quizas
El cuarto de Tula
[mp3_embed blog_plyrs="3″ mp3_aligns="center" aps="no" colors="#1F55B2″ nums="4″ mp3wids="600″ mp3highs="200″ id="1″ playlistfolder="Cuban_Allstars" shuffle="no" transparent="yes" show="yes" pop_mp3="no"]
We can also offer you our Amazing Wedding Package – save over €1,000.00
The Cuban All Stars for your Drinks Reception
The Band can also provide Amazing Background Music for the Pre Dinner Drinks Reception
Wedding DJ
Book the band get your discount off your Wedding DJ
Unique Ideas
Looking for Unique Wedding Ideas ?
Book a Storm Trooper Greeting host for your reception [ Brilliant fun for facebook next Day ] Add a Silent Headphone Disco with your DJ package [ Be Unique ]
Ceremony Music
Book any of our Leading Opera Singers or Church performers with the Band
This enables you book everything in one place "stress free "and completely "Seamless" where you know it's all arranged perfectly exactly as you want with your own dedicated wedding team. Call now on + 353 1 201 3660