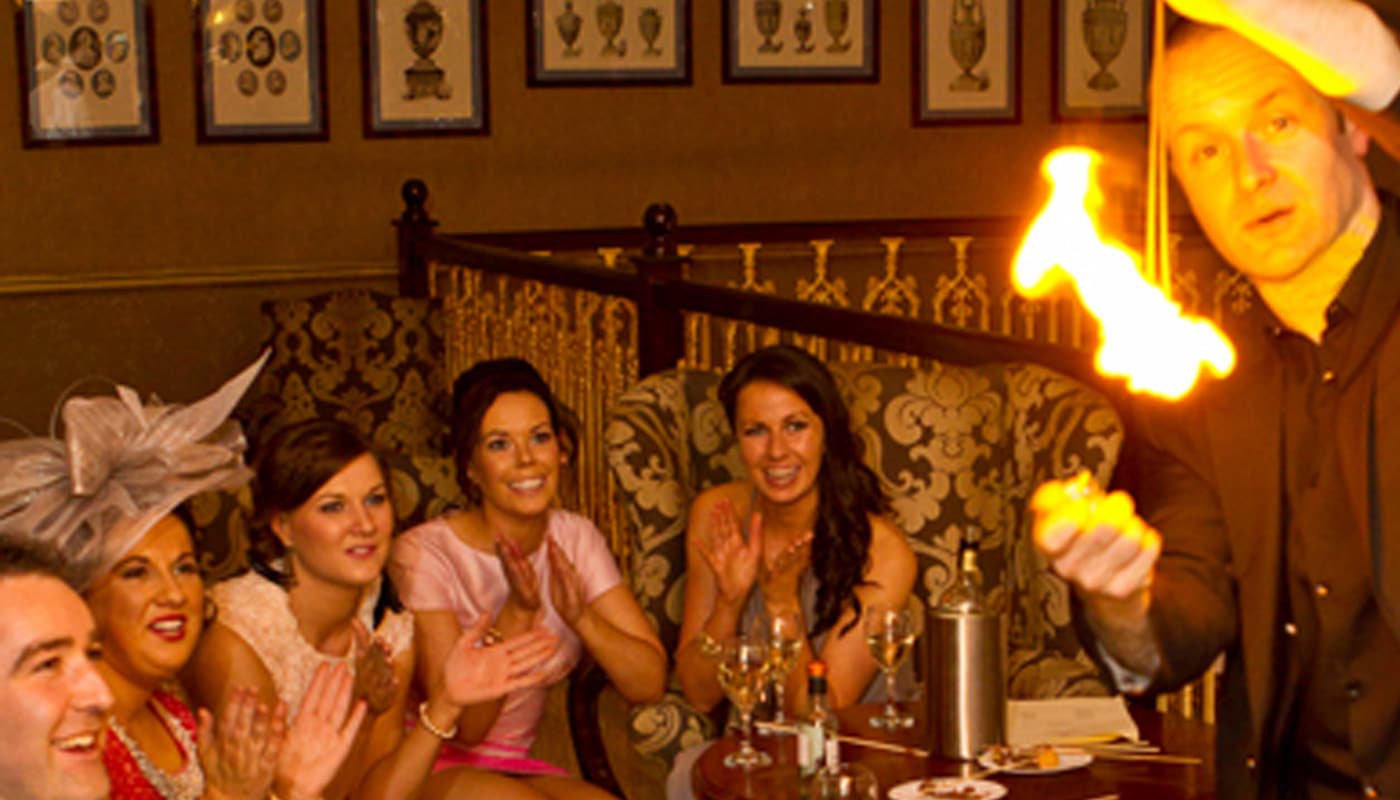 Jack Wise Magician
Looking to amaze to Guests during the Wedding then why not book Irelands Best Close Up Magician and Comedy Act for your big day . Delivering Magic through Comedy Jack Wise is a Dublin based wedding magician who specializes in blending comedy with close up magic. In our humble opinion, he is the best close up magician in Ireland for sure. Brought up on a strict diet of James Bond and Tommy Cooper, Jack first displayed his flair for entertaining and gift for sleight of hand at the tender age of twelve,
delighting his classmates by defiantly vanishing sweets right in the face of the furious and bewildered local shopkeeper. Jack had learnt a very valuable lesson – people like to be amazed but they love to laugh. Mix the two and he had a winning combination.
Jack's razor-sharp wit, eye-popping sleight of hand and 'Jedi' mind tricks have made him the choice for a myriad of celebs including U2, Robbie Williams and Kylie Minogue, to name but a few.
And now, Jack would like to entertain you! Exclusively + Directly with www.audionetworks.ie
Instant Quotes Text + 353 862 504 795
Scroll Down Below to View these hilarious funny performances live at Weddings Recently.