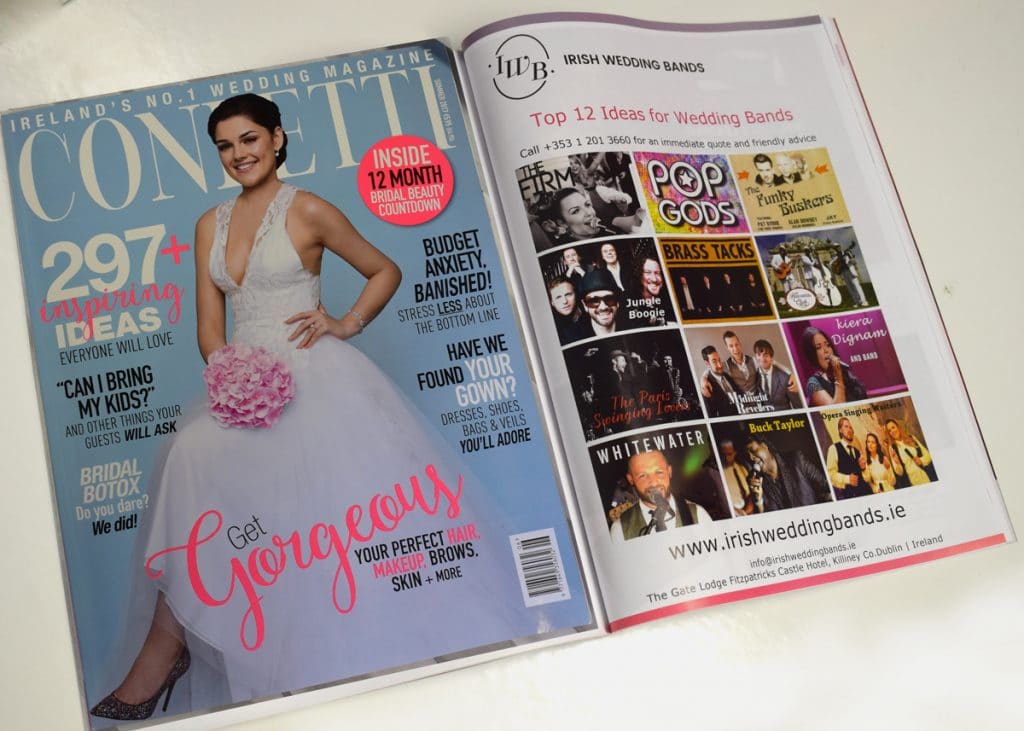 +353 (0)1 201 3660
Irish Wedding Bands is delighted that twelve of our talented acts have been provided with a full page spread in April 2017's edition of Ireland's popular Wedding Magazine, Confetti.
We are proud to be behind 12 of the most sought after Irish wedding bands, each one offering the perfect live entertainment for Drink Receptions, Evening Parties and even during Dinner Surprises.
Harbouring the ability to be playing many styles of music across a variety of eras and the added traditional jig, enables for a versatile performance with every guest the chance of their favourite song played. Of course you are most welcome to request your first dance song or any other special tune you may have in mind. Please allow for a little bit of time ahead of your big day so the band is able to rehearse the special requests.
Below you can find YouTube clips of the mentioned bands in Confetti Magazine and if you should wish to book the professional artists for your special occasion, please feel free to get in touch with us via our Contact Form.
All bands are happy to travel the country over to play for you on your wedding!