One of the main concerns when planning a wedding is keeping all the guests entertained, but the bride and groom should also be included in this entertainment - that is what this game is about. The Mr. & Mrs. game allows everyone to have a great time and a laugh, this game works for any stage of the party but we do advise it after the meal before the band as this helps relax the guests and start the party on the right note!
If you are intrigued keep reading as we will explain: how does the game work, how you can book the Mr. and Mrs. Game and what it entails.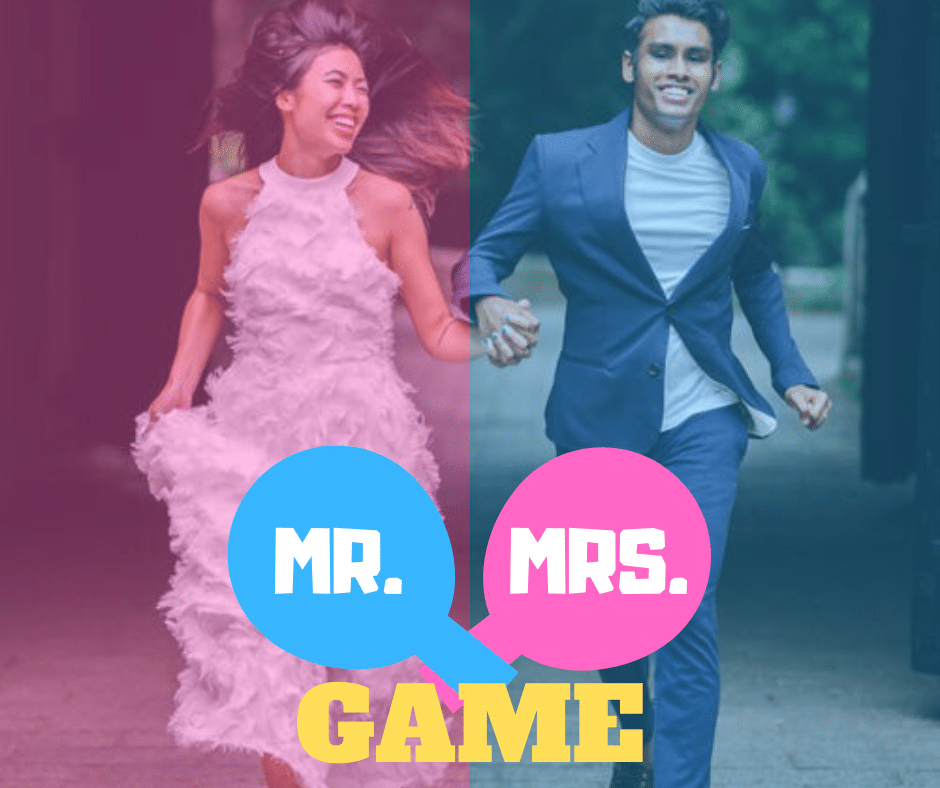 How does it work?
The game starts with the bride and groom sitting on chairs back-to-back so they can't see each others answer, this is vital to make this funny as can be. The DJ will reads on the microphone the questions regarding their relationship, but also questions to figure out how well the two know each other. (please see below some examples below)
The bride and groom answer by lifting what they believe to be the correct paddle color, blue for groom and pink for bride.
This game can be adjust for Mrs. & Mrs. or Mr. & Mr. obviously!
What do I get?
When you book this act the DJ and equipment are all included in the price, there are is a script of traditionally used questions for this game however you can veto questions or even suggest different questions.
The objective is to customize the game as much as possible to the bride and groom.
Mr. & Mrs | Mr. & Mr. | Mrs. & Mrs. - Sample Questions
As previously said these questions are a work in progress so feel free to veto or add as many questions as you see fit. We are delighted to take guidance to make it as perfect as possible!
Who would survive on a desert island?
Who is more organized?
Who wears the trousers in this relationship?
Who is the better cook?
Who is the stubborn one?
Who needs to have the last say on a fight?
Who starts the fights?
We can also add a few spicier questions according to what will work best for the couple.
How do I book?
That's easy peasy, just get in touch with our team of experts so they can help you customize the act to your needs!
Call 012013660 or email [email protected] with the venue & date, or just click the button below.
We are delighted to help you make your wedding memorable!