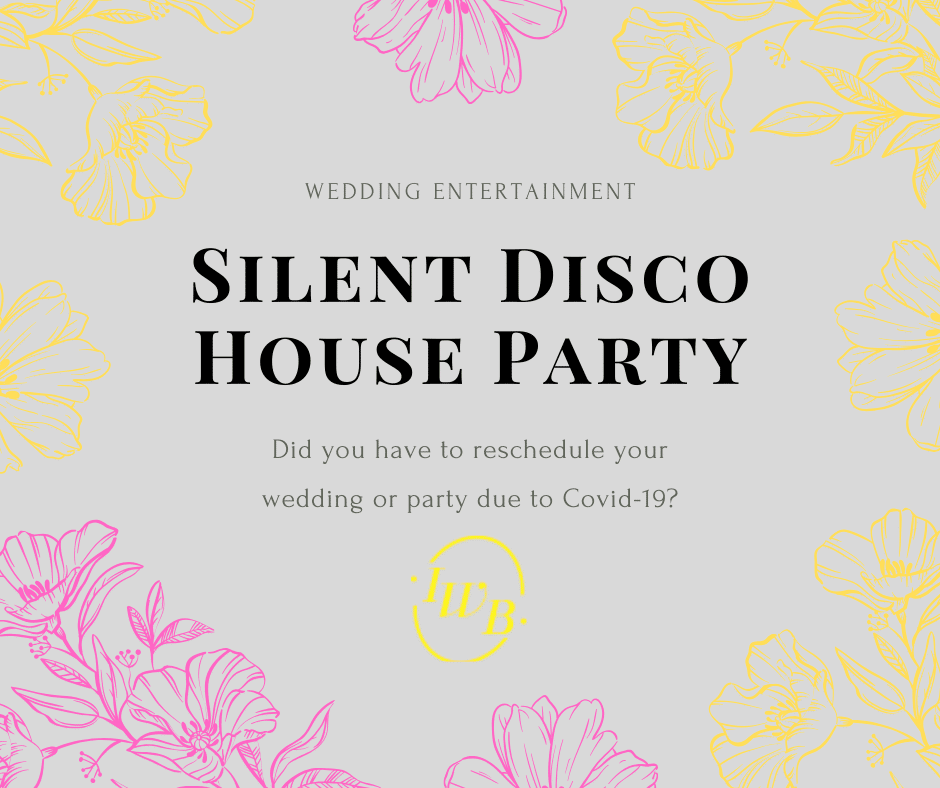 Is your big day fast approaching? Are you contemplating postponing your date due to Covid-19? There is a way you can still celebrate with a few close people in the comfort and safety of your home. Please keep up to date with new info on the novel corona on the HSE dedicated page to help you and your loved ones be safe.
Our proposition is: have fun, while staying safe! Invite your friends over and rock the night away with no curfew with our DIY Silent Disco House Party Package.
Check out below some FAQs & Videos:
What is a Silent Disco?
Basically a Silent Disco is a wireless headphone party, where people get to choose between two playlists playing at the same time by the click of a button.
Is it budget friendly?
This package allows you to hire fairly inexpensive entertainment. Plus, the requirements are almost none, it is however important to book with a professional company as the equipment quality plays an important part in the success of your party.
What about noise restrictions?
As there is no actual speakers blasting music, there are NO noise restrictions! This is one of the main advantages as it gives you the chance to party with your guests until all hours of the morning in your own home.
What do I get if I book a Silent Disco?
If you book the silent disco kit you get:
Two transmitters
Spare batteries
The required number of headsets
All cables needed