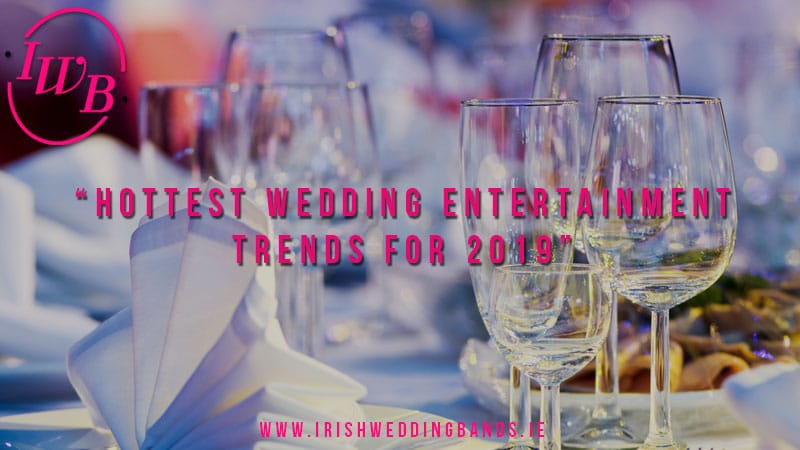 Hottest Wedding Entertainment Trends
There is no doubt about it, Live Wedding Music has been, and will remain to be the most sought after Wedding Entertainment option. And it's easy to see why! Whether it's a classical quartet at your ceremony or a full force 80s party band at your afters – there's nothing quite like it!
Quality entertainment never goes out of fashion, so with that in mind, here's our entertainment trend predictions for 2019!
Roaming Wedding Bands
It doesn't take a genius to see why the popularity of these "unplugged" bands is sky rocketing. Free yourself from the traditional band-in-the-corner and go for something a bit more alternative for your
drinks reception
. This style of band allows your family and friends the freedom to wander and mingle naturally, without compromising their access to superb musicians. Also – with indoor/outdoor weddings growing ever more in demand for 2019, it makes sense to book a Roaming Band, 
like Havana club trio
 that aren't restricted by cables and wires, so every corner of your reception can be filled with music!
Sax and DJ
Traditionally, most newlyweds find themselves choosing between two musical options for their evening reception entertainment. Either a live
wedding band
or a
DJ
to fill the dancefloor. But realistically, who wants to compromise on their
entertainment
? We have seen a massive increase in popularity for a Sax and DJ duo, because they eliminate the need to choose – no wonder they're fast becoming the hottest wedding entertainment for the 2019 season! A
Sax and DJ duo's
will lift the roof off your reception for sure, with their high energy mix of DJ passion, fused with a professional and talented sax player, you can be sure that you're going to have a totally unique and cutting edge experience!